Curtain Wall Construction: An Essential Guide for Architects
By:Admin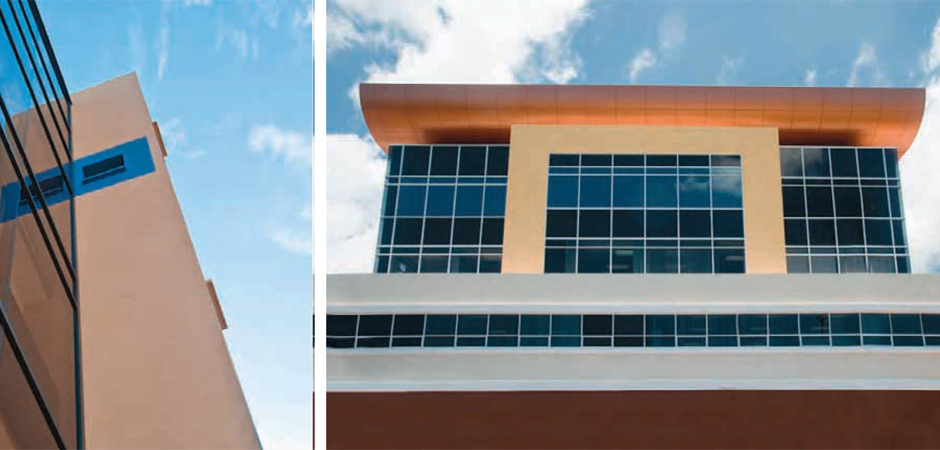 A curtain wall is a non-structural facade system that is suspended from the building's structure. It is typically made of glass, metal, or other material that is lightweight and aesthetically appealing. The curtain wall system is installed to create a barrier between the interior and exterior environments, while also providing insulation and allowing natural light to enter the building.

The curtain wall is designed to withstand various weather conditions, including wind, snow, and rain, while also being able to support the weight of the building's roof. The system is composed of several components, including glass panels, mullions, spandrels, and thermal breaks. The glass panels used in a curtain wall system can be of different types, including tempered, laminated, insulated, or even fire-resistant glass.

The benefits of using a curtain wall system include increased natural light, energy efficiency, and aesthetic appeal. Curtain walls also provide users with excellent thermal and acoustic insulation properties. They are ideal for high-rise commercial buildings, shopping malls, and other large structures.

Unitized curtain wall system is a type of curtain wall installation that features pre-fabricated structural units known as modules or panels. These units are assembled off-site and transported to the building's site for installation. The unitized curtain wall system is preferred today, primarily due to its labour-saving nature and faster installation time.

The unitized curtain wall system comes with several advantages, including high-quality production standards, repetition of construction details, ease of installation, and better weatherproofing. Other advantages include improved safety on site, cost-effectiveness, and improved site cleanliness. Unitized systems are also less prone to waste production, and their installation time is six times faster compared to traditional stick-built systems.

The unitized curtain wall is assembled in a factory setting, where quality control is a priority. Each panel is checked for accuracy, and defects are rectified before installation. The panels are explicit and fit perfectly together, reducing on-site waste.

The unit curtain wall system is installed as complete units, with each panel being attached to the adjacent panel through bolts and other fasteners. The fasteners used are designed to provide a high level of strength and stability, giving the entire curtain wall system an added level of security. Unitized curtain wall systems are an excellent choice for buildings in harsh weather conditions, where safety and durability are paramount.

In summary, the unitized curtain wall system provides building designers with a faster, more cost-effective, and safer method of building installation, while also providing a high degree of aesthetic appeal. This system is an ideal solution for commercial buildings, shopping centers, and other large structures that require a high level of safety, durability, and environmental efficiency.

In conclusion, the curtain wall system is an essential element in modern architecture. The unitized curtain wall is a relatively new innovation that has gained popularity in contemporary architecture due to its several advantages over the traditional stick-built systems. Some of these advantages include better quality control, faster installation time, reduced on-site waste, improved site cleanliness, and cost-effectiveness. The unitized curtain wall system maintains the principles of a curtain wall while also providing faster, safer, and more cost-effective installation.