Stainless steel electric box provide protection for components and equipment in both indoor and outdoor applications. Weatherproof and waterproof, the enclosures are manufactured from 304 stainless steel. Useful as a stainless steel junction box, the enclosure includes an internal mounting panel, external surface mounting brackets and all hardware.
Stainless Enclosure Manufacturing Alloy Selection Guide
Stainless Steel 304 Enclosures (S30400)
Low-carbon modification of type 302 for restriction of carbide precipitation during welding. Chemical and food processing equipment; brewing equipment; cryogenic vessels; gutters; downspouts; flashings.
Stainless Steel 304L Enclosures (S30403)
Extra-low-carbon modification of type 304 for further restriction of carbide precipitation during welding. Coal hopper linings; tanks for liquid fertilizer and tomato paste.
Stainless Steel 316 Enclosures (S31600)
Higher corrosion resistance than types 302 and 304; high creep strength. Chemical and pulp handling equipment; photographic equipment; brandy vats; fertilizer parts; ketchup cooking kettles; yeast tubs.
Stainless Steel 316L Enclosures (S31603)
Extra-low-carbon modification of type 316 Welded construction where intergranular carbide precipitation must be avoided. Type 316 application requiring extensive welding.
Stainless Steel 321 Enclosures (S32100)
Stabilized for weldments subject to severe corrosive conditions, and for service from 800 to 1600 F. Aircraft exhaust manifolds; boiler shells;process equipment; expansion joints; cabin heaters; fire walls; flexible couplings, pressure vessels.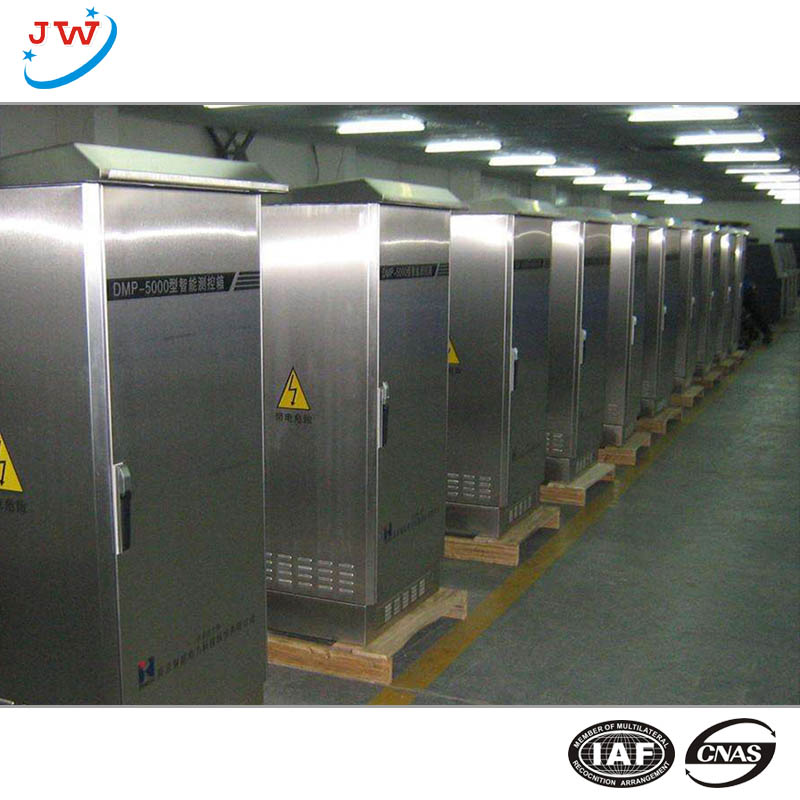 Stainless steel electric box